Maldives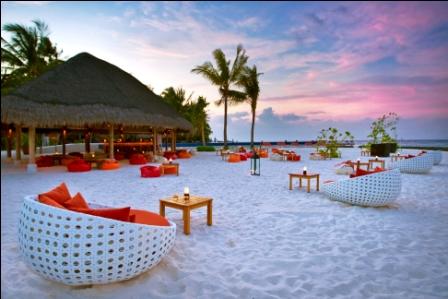 More than 1,200 islands, each of which can be described in one word - paradise, white sand beaches, coconut palms and crystal clear water - looks so each of the islands of Maldives. Because of its location near the southern tip of India, they dubbed the Pearl of the Indian Ocean.
Tropical Maldives are located in hot and humid equatorial climate monsoon type. Here is dominated by two distinct seasons: the dry season from January to March (northeast monsoon) and wet season (southwest monsoon) from mid-May to November. Ambient temperature is always quite high throughout the year and is around 28-35 C. However, despite the constant heat, weather variability does not guarantee the constant presence of the sun.
Of course, the most beautiful period in the Maldives when there are no clouds in the sky, and there is constant rain, the time between the last month of the year and April. But the drawback is the large influx of tourists who want to enjoy water sports and scuba diving. Divers usually prefer two months of the year - April and November, when the water is very clean, which allows to observe the rich marine life of coral islands. Sailing recommended from October to January, since they are characterized by constant winds.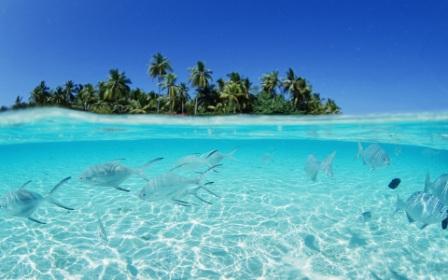 The Maldives are located near the equator, and for this reason the daytime is almost equal with the night time. Every day there is 12:00 light and about 18 hours of twilight start. The water temperature constant at about 28-300S. The period of greatest water transparency starts at the beginning of November until the end of March, and at another time underwater visibility is greatly reduced due to the presence of large amounts of plankton.
In contrast to this, in the rest of the year are not guaranteed daily sunbathing due to frequent rainfall and the presence of clouds, but the air temperature, however, remains high.
For those who like to laze on the beach and live in luxury hotels, the Maldives are an excellent choice. Clean beaches of the island, covered with palm trees, white sand, lapped by turquoise waters. Tourist areas are extremely rich - many luxury hotels offer the perfect tropical vacation, service is exemplary, animators take care of exciting entertainment, and great chefs prepare meals.