Vietnam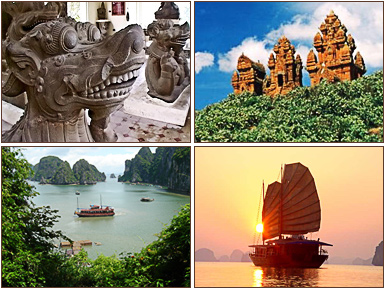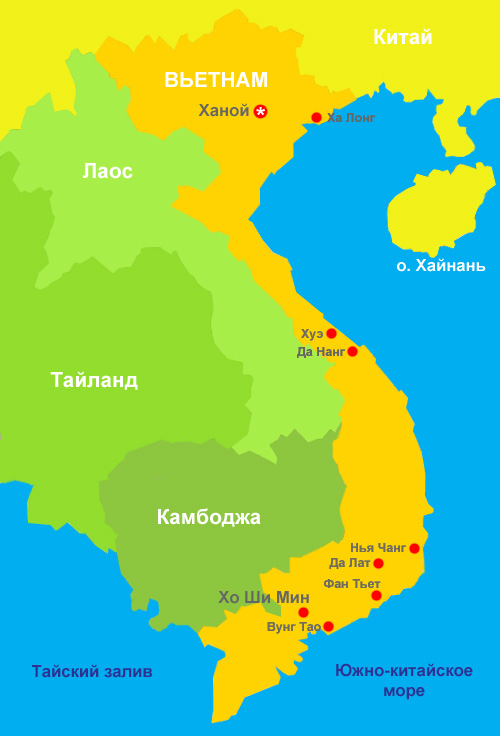 Oh great ... Country Vietnam
ancient dragon legends quickly gaining momentum of economic development, one of the priorities of which is the tourist business - indeed, the country's potential is limitless: a few of the existing tourist destinations can boast such a complex recreational resources.
On display are open to tourists unique architectural complexes, whose age is often dated to the palace complex has absorbed all the charm and flavor of the East: Hoi An, a picturesque Ha Long Bay and its two thousand islands ... Each of these places deserves not only a detailed description, and visiting and a careful study of all the attractions and beauty, which is so rich in land winds.

Geography:

The country in South - East Asia, has borders with China to the north, on the west by Laos and Kombodzhey, and to the south and east by the South China Sea. Area - 331,000 km2. In addition, Vietnam has a large number of islands and two large Hoang Sa archipelago and Chyongsha and long coastline of 3260 km., ¾, the country - the mountain areas, there are two major deltas: the Mekong Delta and the Red River Delta.

Climate:

tropical monsoon. Divided into two seasons: the dry season from November to April and the rainy season from May to October. Average temperature of 23 degrees in Hanoi and 26 degrees in Saigon. On the largest resort of Nha Trang, year-round average temperature of 28 degrees.

Population: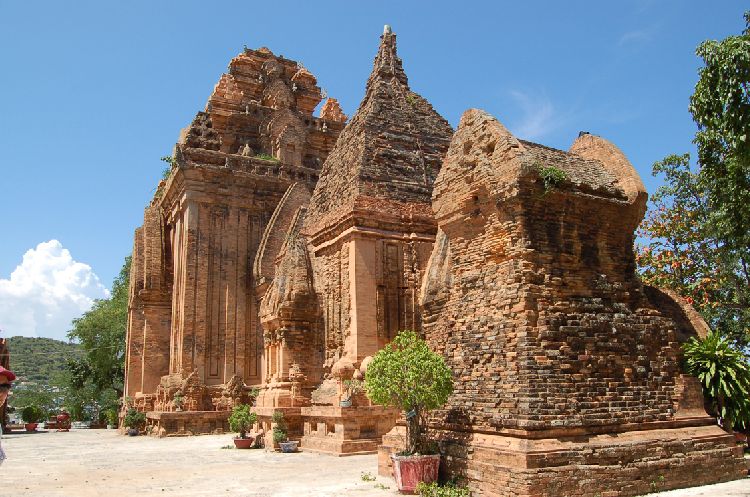 According to the 2009 census, the population of Vietnam is about 86 million people, 54 nationalities, of which 80% - Vietnamese.
Religion:

Buddhism - the most common religion, but there are other religions: Catholic, Judaism, Confucianism, Caodai ...

Culture:

Vietnam has an ancient culture, the excavations in the area of ​​the mountains to the (Thanh Hoa province) were found imprints of culture, Sean Wee, existed 10,000 years ago. Currently preserved 7300 sites across Vietnam and many ancient traditions, customs and holidays.

Language: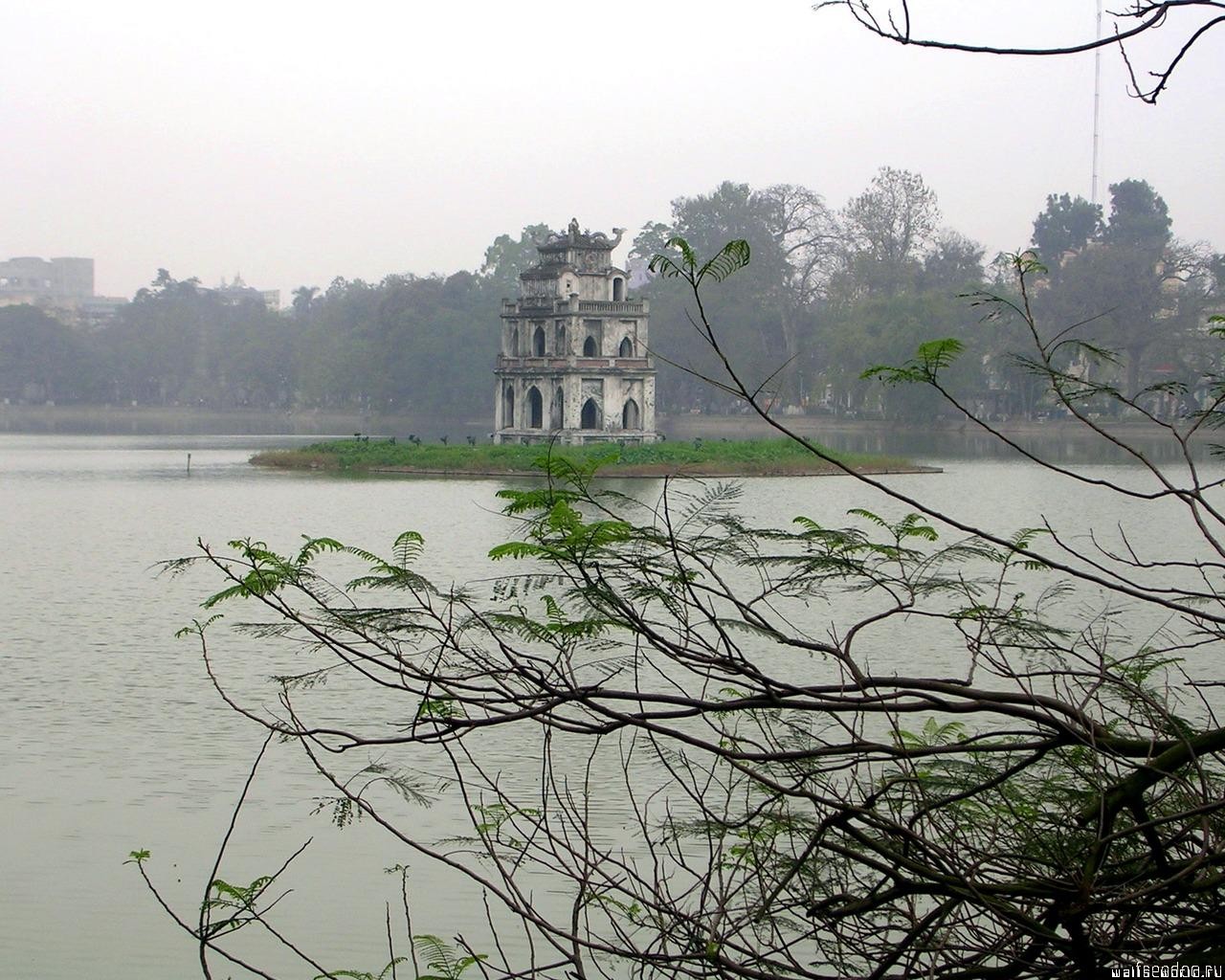 Vietnamese (official). Widely used English, French and Russian languages.
Currency:

Vietnamese currency - dong (Dong - VND). Banknotes of 200, 500, 1,000, 2,000, 5,000, 10,000, 20,000, 50,000, 100,000, and 500,000. The most popular foreign currencies - the US dollar, it takes anywhere. Accepted and credit cards Visa, Master card ...
Government: Socialist Republic of Vietnam. Head of State - President.
Capital: Hanoi (more than 6 million. People). Major cities: Ho Chi Minh City (more than six million. People), Haiphong (about two million.), Danang (764 thousand), Hue (1.2 million.).

Time:

ahead of Tashkent time summer - 2 hours in winter - 3 hours.
Drinking water is not recommended to drink water from the tap. Drinks with ice only in the big cities, in hotels. In rural areas not recommended drink with ice, because ice may be made from river water.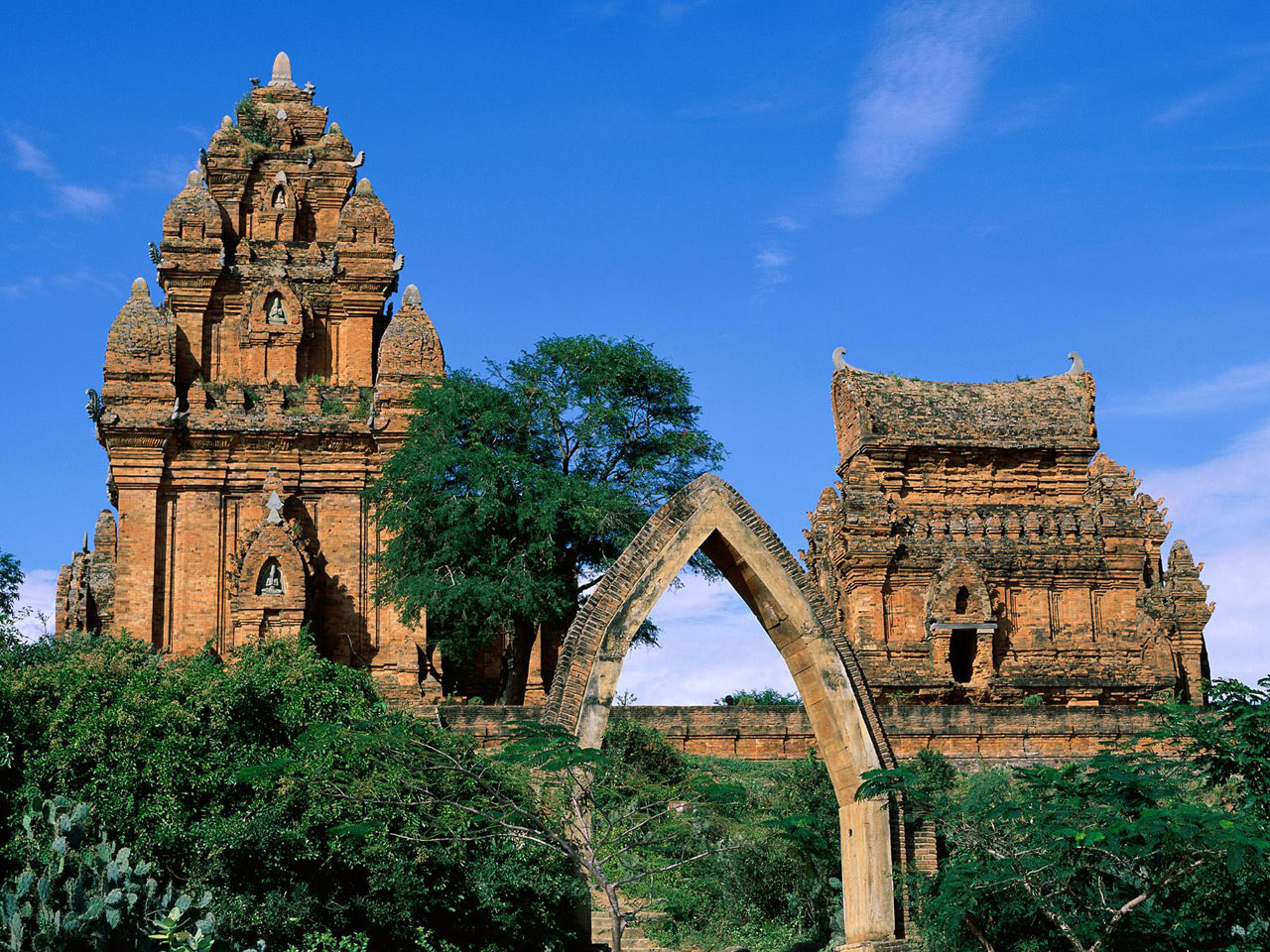 Transportation:
Airport charges at departures included in the ticket price. Rent a car without a driver is not practiced for foreign citizens. Vietnam Road Service does not recognize international driver's license, drawn Vietnamese driving license for at least 2 months. You can rent a car with a driver