Tours

World of anime
8 days / 7 nights, departing every day
1 day. TOKYO
Arriving in Tokyo. Meeting with the driver holding a sign, transfer to hotel by minibus;
1 Free time; dinner alone.
Day 2. TOKYO
Breakfast. Meeting with Russian speaking guide in the lobby of the hotel. Sightseeing tour of Tokyo (lunch during the tour);
Visiting Buddhist Asakusa Kannon Temple and the adjacent shopping street Nakamise-dori; Imperial Palace; modnayaulitsaGinza;
A center for alternative fashion and subculture of different directions Japan-Harajuku, Omotesando Avenue, walk through, where the focus boutiques world's most famous brands;
Return to the hotel; dinner alone.
3 day. TOKYO - MUSEUM "Twisted"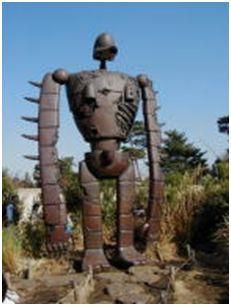 Breakfast. Meet your guide at the hotel lobby. Excursion to the Ghibli Museum «GhibliMuseum» (lunch during the tour);
The museum studio Ghibli you plunge into the atmosphere of the world's best-selling Hayao Miyazaki of genius, the Oscar-winning "Spirited Away," "Princess Mononoke," "My Neighbor Totoro" and many others;
In the afternoon, visit the center of Japan's anime and manga Akihabara. KvartalAkihabara, which literally means "Valley of autumn leaves," his name is often shortened to Akibaili "otaku holy land." Akihabara is best known as one of the largest shopping areas in the world for electronic, computer technology, anime, and otaku goods to, including new and used goods;
Return to the hotel; dinner alone.
4 day. Ikebukuro and Odaiba
Breakfast. Meet your guide at the hotel lobby. Excursion to areas Ikebukuro and Odaiba (lunch during the tour);
Ikebukuro - "city animeshnikov №2" in Tokyo, especially popular among girls due to the huge number of shops with costumes for cosplay;
Business Card Odaiba RAINBOW BRIDGE, SEC - AQUA CITY ODAIBA, exhibition salon TOYOTA SHOW ROOM, giant Ferris wheel GIANT SKY WHEEL;
And the most interesting comeback "Gundam" !!! Robot Gundam full size before completely new shopping and entertainment mkompleksom Diver City Tokyo, opened on April 19! In the evening at the monument changing lighting and Gundam is transformed into a variety of colors, giving the impression of the illuminative show !;
Return to the hotel; dinner alone.
5 day. FUJI-Q HIGHLAND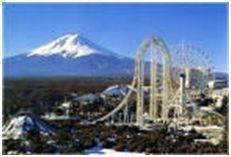 Breakfast meeting with Russian assistant lounge;
Exit excursion to the biggest amusement park in Japan Fujikyu Highland;
Return to the hotel; dinner alone.
6-7 day. TOKYO
Breakfast. Free time.
Day 8. TOKYO
Breakfast, renting rooms. Meeting with a driver with a sign in the lobby. Transfer from the hotel to Narita Airport by minibus. Check-in, flight to Russia.
cost of the program
For the group of 2 persons: from USD 2,269 (for 1gocheloveka).
Vstoimostturavklyucheno:
Accommodation at the hotel on the program in Tokyo; In the absence of hotel rooms in the program, the company reserves the right to substitute a comparable hotel or hotel categories above;
Guided Russian tour guide, all transfers and entrance fees for sightseeing route; Transfers are made: for groups of 2-4 people - the public, 6-10 people - personal coach (kromeekskursiivparkFudzikyu - obschestv.tr-tdlyavsehtipovgrupp);
Meals: Breakfast, lunch 3 times in the program;
Visa support + shipment documents (1 time) delivery service EMS.
The price does not include:
Airline tickets;
health insurance
Personal expenses;
All other expenses not specified in the program.